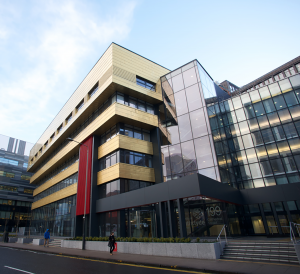 THE UNIVERSITY OF STRATHCLYDE
The University of Strathclyde is a public research university located in Glasgow, Scotland. Founded in 1796 as the Andersonian Institute, it is Glasgow's second-oldest university, having received its royal charter in 1964 as the first technological university in the United Kingdom. Taking its name from the historic Kingdom of Strathclyde, it is Scotland's third-largest university by number of students, with students and staff from over 100 countries. Strathclyde University has become the first university to win the coveted University of the Year title twice!
Strathclyde Business School is triple accredited by the three international accrediting bodies, AMBA, EQUIS and AACSB. AMBA specifically accredits MBA programmes. The university is highly ranked among the top 10 in the UK in various subjects according to the Complete University Guide 2019.
AWARDS & ACCREDITATIONS
Our executive education programmes are ranked and accredited by the official Committee for Private Education and Statutory Board


Address: 277, River Valley Road, Singapore 238318
Phone: (65) 6334 0600 | Email: enquiries@dimensions.edu.sg

Copyright © All Rights Reserved by DIMENSIONS International College.