Not All MBAs Are Created Equal
Stand out with a Strathclyde MBA
Strathclyde Business School is one of the 102 global business schools to be awarded the Triple Crown Accreditation and among the top 10 in Business Management in the UK.
HAVE AN ENQUIRY?
Get in touch with us.
Online Mode Available Now*!
*As a response to the Covid-19 pandemic, the online study mode is now available.
Arrangements will be made to restore classroom lessons in full once the situation improves.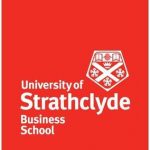 TRIPLE CROWN ACCREDITATED BUSINESS SCHOOL
Triple Crown Accreditation is the combination of accreditations awarded by the three largest and most influential business school accreditation organisations, currently held by less than 1% of all business institutions in the world. International accreditation includes the Association of MBA (AMBA), the only body to accredit MBA courses rather than the host, the Association to Advance Collegiate Schools of Business (AACSB), US's best know accreditation body, and the European Quality Improvement System (EQUIS).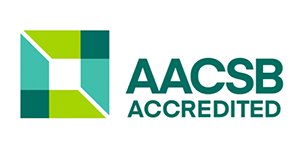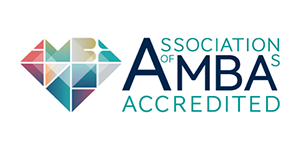 With so many MBA programmes available in Singapore, your choice of commitment is crucial. University of Strathclyde Business School Master of Business Administration (MBA) is the best investment you can make in your career.
Holding this coveted triple crown accreditation means that Strathclyde's MBA programme is internationally recognised as a cut above the thousands of MBA programmes available.
It has met the gold standard in teaching, learning outcomes, employability, and career development.
As a result, employers all over the world see graduates from triple crown accredited MBAs as future leaders who are ready to excel because they have received the highest quality, most relevant management education.

"As someone who has recruited MBAs for Cognizant, a global IT service firm, I look for MBAs from triple accredited schools. Strathclyde MBA students stand out from the competitions."

Micheal Cooper
Global Head of Quality & Compliance,
Life Sciences R&D at Cognizant Technology Solutions
The Strathclyde MBA is not just a Business Programme
It is a stimulating, challenging, life-changing experience, which will make you question, re-think, and re-evaluate how you do business.
We recognise career development is one of the main reasons why people invest in MBA
Free and for Life

Strathclyde draws on 30 years of experience and industry knowledge from the in-house team, supplemented by top consultants who are experts in their sector, to offer dedicated career advice for the MBA cohorts and unlimited access once graduated as alumni.

Career Management Journey

As part of our career development support we offer strategies to support self-awareness, personal skills development, competency audits, professional development needs, and advice on core career skills such as CV building, interviews, assessments centres, and 1-to-1 careers coaching.

Events

Access a range of talks and networking events that will add further value. Integrated and stand-alone seminars and workshops are delivered throughout the year, online and on-campus, just like the students in UK, Strathclyde main campus.

Virtual Careers Community

All students and alumni become part of Strathclyde global careers community through access to Strathclyde Career Management Site, with resources and information on jobs and events.

Corporate and Alumni Relationships

Strathclyde Business School is consistently a top-ranked school in The Economist and Financial Times rankings, all thanks to our successful alumni who have added value to organisations and industries globally for many years, creating a network of opportunities for all of Strathclyde students.

Where our Students Go?

Over the last 3 years, Strathclyde has achieved a 90% employability rate for the students 3 months after November Graduation. Our students were offered opportunities in renowned companies like Accenture in UK, Deloitte in India, Cognizant and Moodys in US, and many more…
"A key element of my MBA was that i learned about the importance of interpersonal skills and how they can be used to manage people and circumstances which you encounter in personal and professional life."

Sean Bush
Full-time MBA
Apply for the Jan 2023 Intake!
Need more information? Speak to our Programme Advisor to find out more about the MBA programme.
Strathclyde MBA Course Content
Master of Business Administration (MBA) will shape and guide you as a strategic, open-thinking, and reflective leader. The programme is based on collaborative learning with an industry-relevant sharing session, case studies, and research.
Learning & Teaching
Learning methods include:
Face-to-face teaching by Strathclyde Faculty Members
Regular local counseling support
Virtual/Home study with specially prepared core learning materials by Strathclyde.
Assignments and examinations set, marked, and assessed by Strathclyde University staff.
Assessment
Assessment throughout the programme involves a combination of:
Course work
Workshops
Examinations
Group work
Presentations
Course work will be relevant to the local work environment. Assessment will be identical to and assessed on the same basis as the students undertaking the programme in UK.
Examinations
There are two examination schedules each year:
Examinations are available at each sitting and participants can choose which schedule is most appropriate for them.
The Strathclyde MBA Entry Requirements
While there are formal requirements for entry to our MBA, we take into consideration:
your potential
your interpersonal and team working qualities
the range and nature of your managerial experience
Speak to us to find out if you're eligible!
Graduate with similar aspects as the UK MBA students.
DIMENSIONS International administrative and facilities support for the Strathclyde MBA programme.
DIMENSIONS International college was established in 1980 with the foremost aim of providing students with access to well-rounded and high-quality education tailored to meet their unique needs and requirements. Since then, DIMENSIONS has boasted a robust reputation for delivering rigorous and broad-based bespoke educational programmes, spanning different levels of studies, for students across diverse cultural and linguistic backgrounds as well as education profiles.
DIMENSIONS is responsible for promoting the Strathclyde MBA in Singapore, handling enquiries, providing information and receiving applications. To maintain high standards of consistency throughout the world, all admissions decisions are made by the University of Strathclyde. DIMENSIONS provides local administrative services as well as holding counselling sessions, seminars and examinations.
Strathclyde Business School provides teaching materials and sends Strathclyde faculty members to Singapore to run intensive seminars. All assessment is the responsibility of Strathclyde and successful participants will be awarded a University of Strathclyde Master of Business Administration.
AWARDS & ACCREDITATIONS
Our executive education programmes are ranked and accredited by the official Committee for Private Education and Statutory Board

Get in Touch
Address:
277, River Valley Road, Singapore 238318
Phone: 
(+65) 6334 0600
Email:
enquiries@dimensions.edu.sg


DIMENSIONS International College has fulfilled the requirements under the EduTrust Terms and Conditions awarded by the Committee for Private Education (appointed by SkillsFuture Singapore Board).
At the School of Higher Education, we offer an array of Foundation to Master's Degree programmes which include DIMENSIONS' self-developed programmes and some which are in partnership with international educational institutions – Cardiff Metropolitan University, Liverpool John Moores University, Pearson Education Limited, the Scottish Qualifications Authority (SQA) and the Chartered Institute of Credit Management (CICM).
Copyright © All Rights Reserved by DIMENSIONS International College.