BACHELOR OF SCIENCE (HONS) IN MEDICAL BIOSCIENCE (TOP-UP)
Awarded by the University of Roehampton, UK
The Bachelor of Science (Hons) in Medical Bioscience (Top-Up) programme aims to establish students in the expertise of biomedical science, using a broad-based, multidisciplinary approach that upholds a firm commitment to evidence and ethical practice.
Taught by a dedicated faculty, students will gain a strong foundation in the fundamentals of biomedical science, with an in-depth knowledge of human biology, physiology, pathophysiology, epidemiology, and microbiology.
The rigorous curriculum, which includes dedicated training in laboratory and research techniques, equips students with the knowledge and skills they need to excel in the biomedical industry.
HUMAN EPIDEMIOLOGY & PATHOPHYSIOLOGY
Call us today at (65) 6334 0600 or email us at enquiries@dimensions.edu.sg
Interested in the BSc (Hons) Psychological Studies (Top-Up) Degree programme?
Get your burning questions answered today!
THE UNIVERSITY OF ROEHAMPTON
The University of Roehampton is an established university with a proud heritage of 175 years.With an unwavering commitment to delivering excellent education outcomes, the univeristy is known for carrying out world-class research that makes a lasting contribution to diverse disciplines, and students are imparted with the same passion for learning and research. For their pedagogical excellence, the university has been awarded Silver in the Teaching Excellence and Student Outcomes Framework (TEF).
The university firmly believes in the importance of community and inclusivity, and ensures that its students learn and grow in a supportive and welcoming environment that embraces and celebrates diversity. Within this environment, students are celebrated as individuals and given the technical and theoretical guidance they need to grow and thrive.
As a result, the university has raised up generations of graduates who enter the workforce as capable and adaptive leaders who are equipped to make a lasting impact in their community.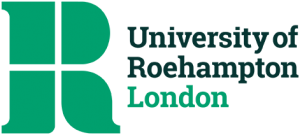 Phone: (65) 6334 0600
Email: enquiries@dimensions.edu.sg

Copyright © All Rights Reserved by DIMENSIONS International College.